I'm not a big jewelry fan (at least not yet) because my motto has always been less is more. I rarely wear many pieces together. You'd probably most often see me wearing my rolex more than anything. But on special occasions I'm either just wearing a pair of earrings and a ring or a necklace or bracelet. All separately. Some of the jewelry I hold near and dear: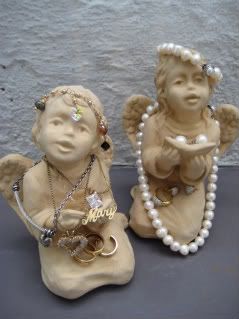 Starting Clockwise from the top of the first angel: Twilight Bella Bracelet from: twilightprincess2003.blogspot.com, name tag necklace, 5 carat princess cut diamond ring (yes I'm engaged and this ring belonged to his grandmother. An heirloom),cartier love earrings and love ring from my dad, diamond and gold heart necklace from my mother, chariol "i love you" necklace. The 2nd angel is wearing my south sea pearl bracelet, necklace and earrings and my gold and diamond cartier earrings and ring.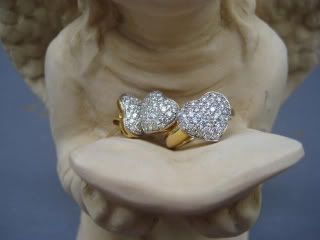 a closer look at my favorite for now earrings and ring. A christmas gift from my sweetie.



My everyday accessory. My Rolex datejust.